8th grade students working on end of the year project.  They are researching their birthdays. #WeAreWapello #WapelloTribePride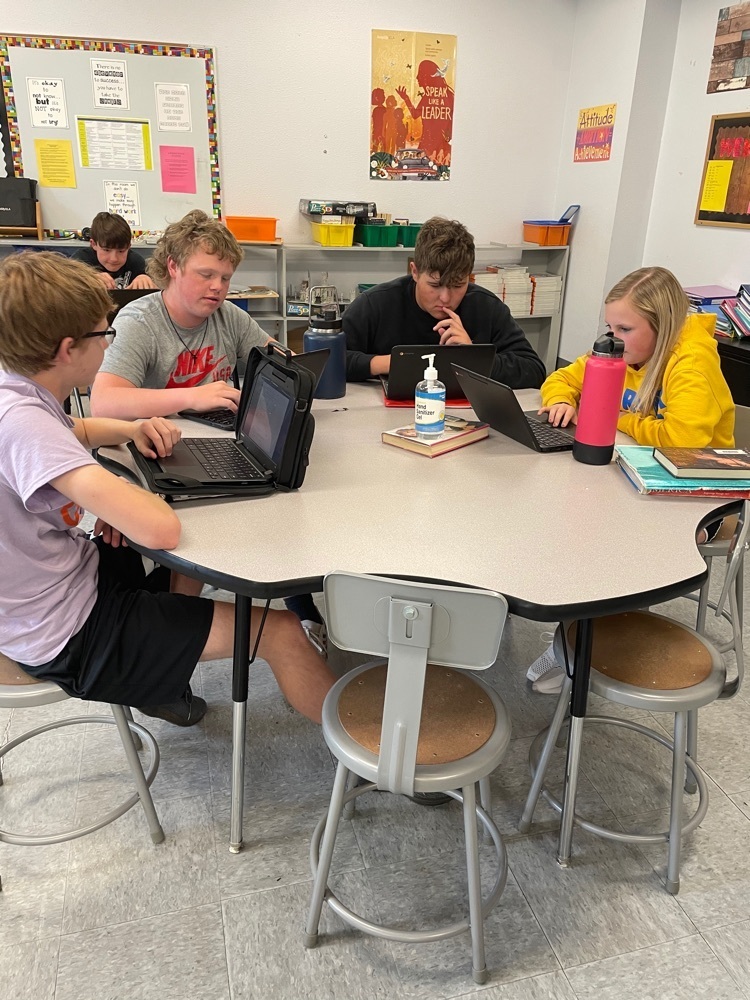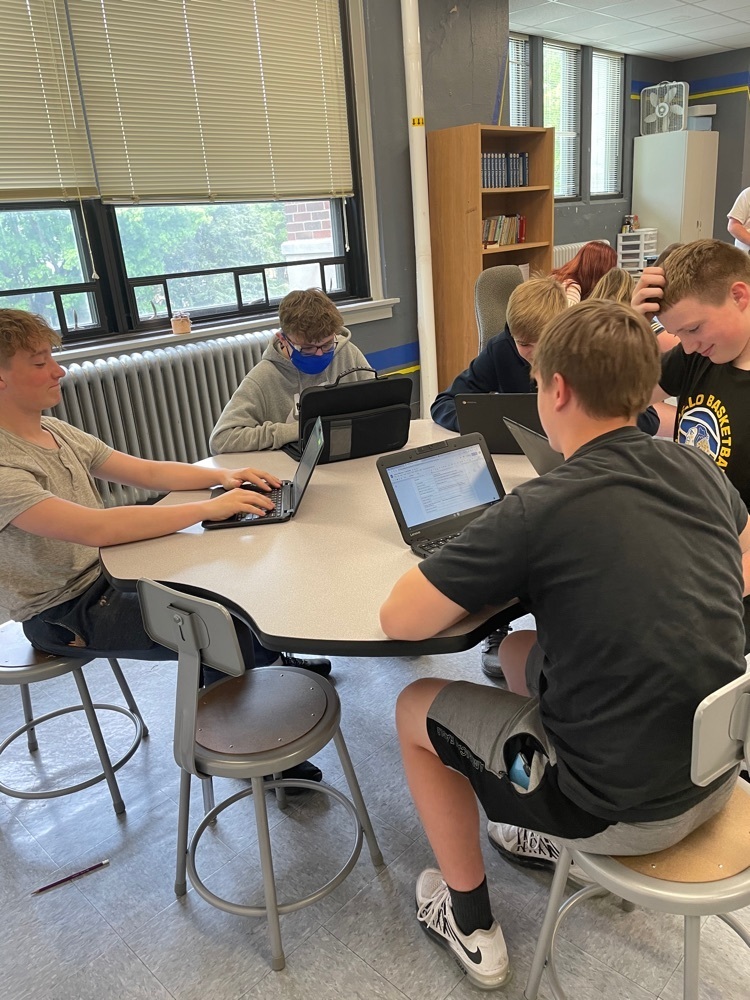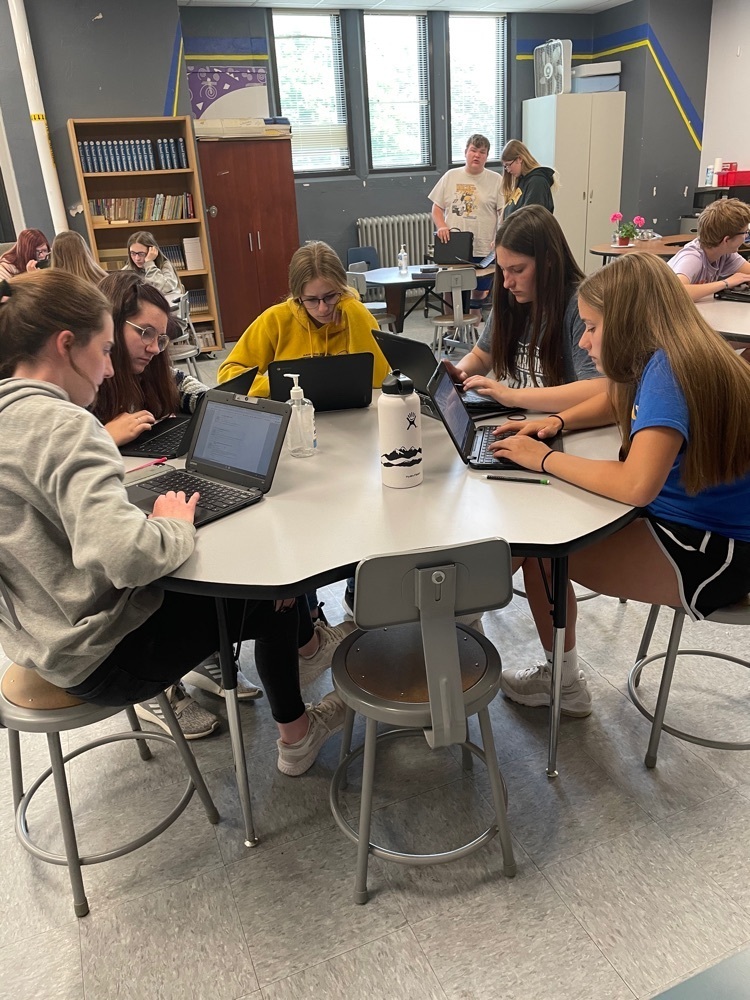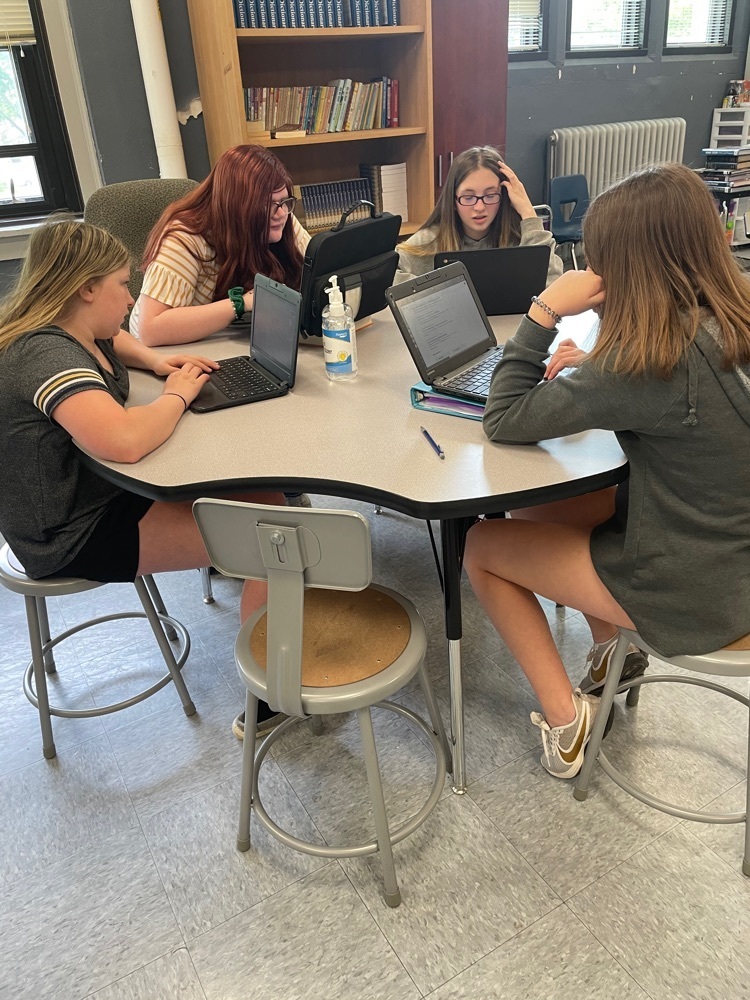 State Track Qualifier!! Congratulations to Jake Gustison for qualifying for the State Track and Field Meet next week. Jake has qualified in the 100 M Dash! Best of luck next week at state! #WeAreWapello #WapelloTribePride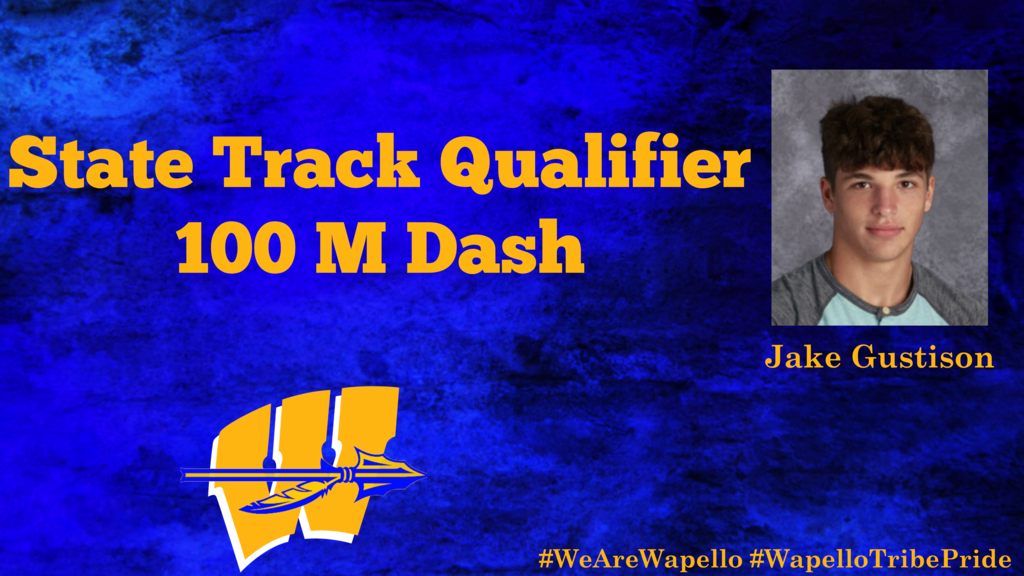 State Track Qualifier!! Congratulations to Hector Zepeda, Tade Parsons, Tyler Palmer, and Griffin Mears for qualifying for the State Track and Field Meet next week. These Indian's have qualified in the 4x200 Relay! Best of luck next week at state! #WeAreWapello #WapelloTribePride

State Track Qualifier!! Congratulations to Caden Thomas for qualifying for the State Track and Field Meet next week in two events! . Caden has qualified in the 200 M Dash and the 400 M Dash! Best of luck next week at state! #WeAreWapello #WapelloTribePride

State Track Meet Qualifier!! Congratulations to Serah Shafer for qualifying for the State Track and Field Meet in the 400 Low Hurdles! Best of Luck Serah at the State Meet! #WeAreWapello #WapelloTribePride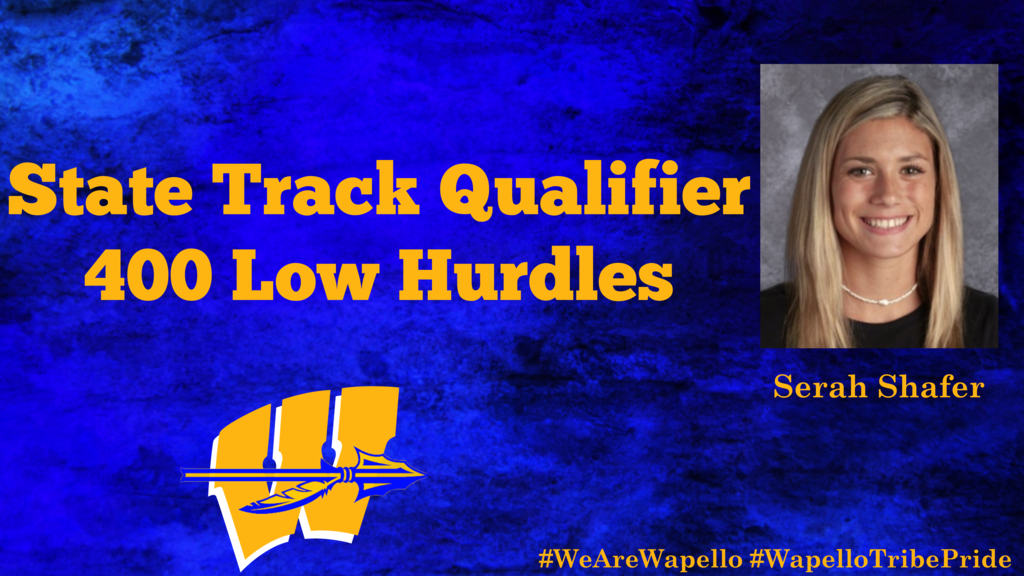 State Track Qualifier!! Congratulations to Jake Gustison, Tade Parsons, Caden Thomas, and Hector Zepeda for qualifying for the State Track and Field Meet next week in two events! This team has qualified in the 800 Sprint Medley and the 4 x100 Relay! Best of luck next week at state! #WeAreWapello #WapelloTribePride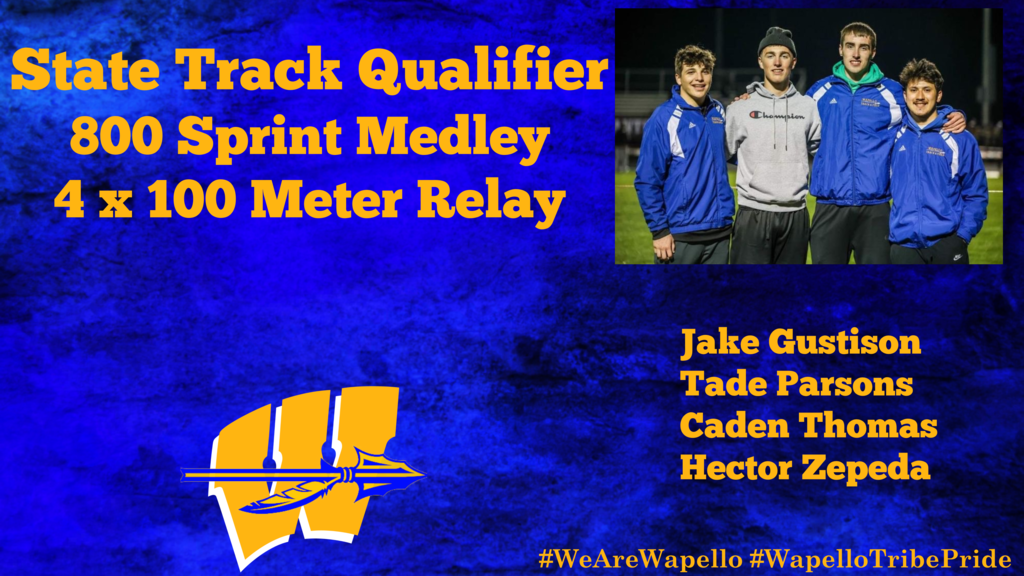 State Track Qualifier!! Congratulations to Ada Boysen, Lindsy Massner, Gracie Gustison, and Serah Shafer for qualifying for the State Track and Field Meet next week in THREE Events! These ladies qualified in the 800 M Sprint Medley, 4x100 M Relay, and 4x200 M Relay! Congratulations ladies, Best of Luck next week in Des Moines! #WeAreWapello #WapelloTribePride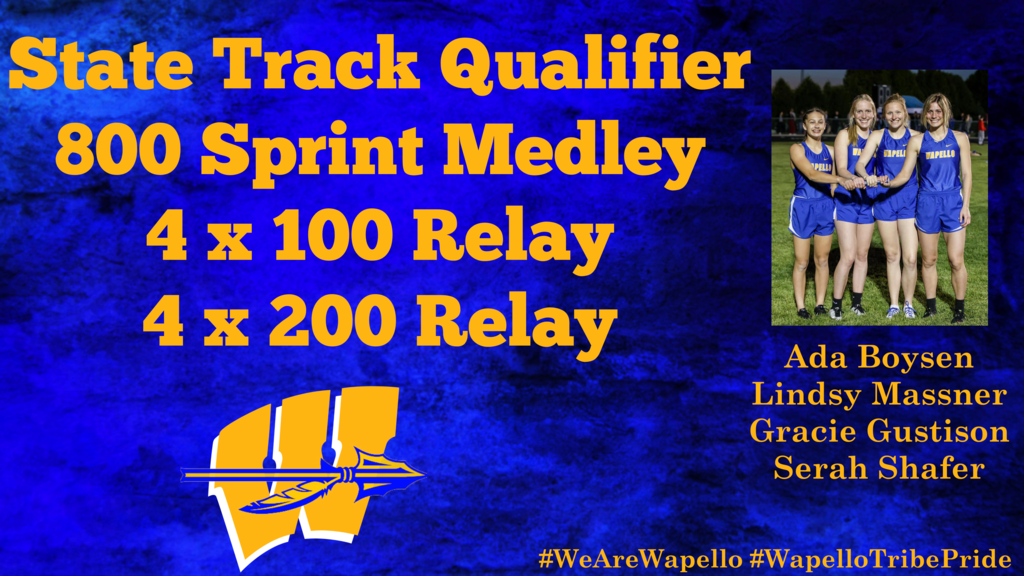 State Track Qualifier!! Congratulations to Lindsy Massner for qualifying for the State Track and Field Meet next week. Lindsy has qualified in the 200 M Dash! Best of luck next week at state! #WeAreWapello #WapelloTribePride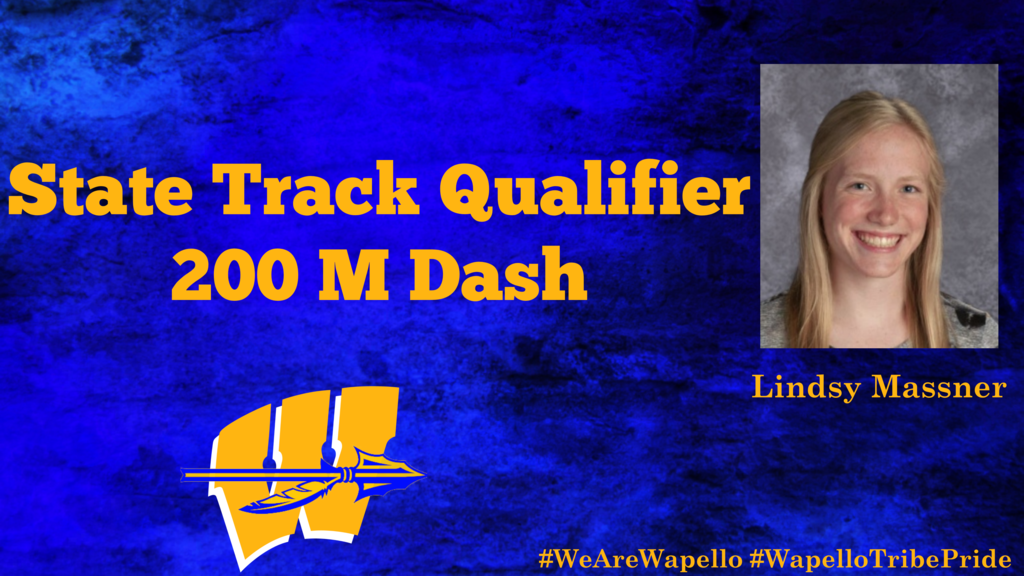 State Track Qualifier!! Congratulations to Rhett Smith for qualifying for the State Track and Field Meet next week. Rhett has qualified in the Shot Put! Best of luck next week at state! #WeAreWapello #WapelloTribePride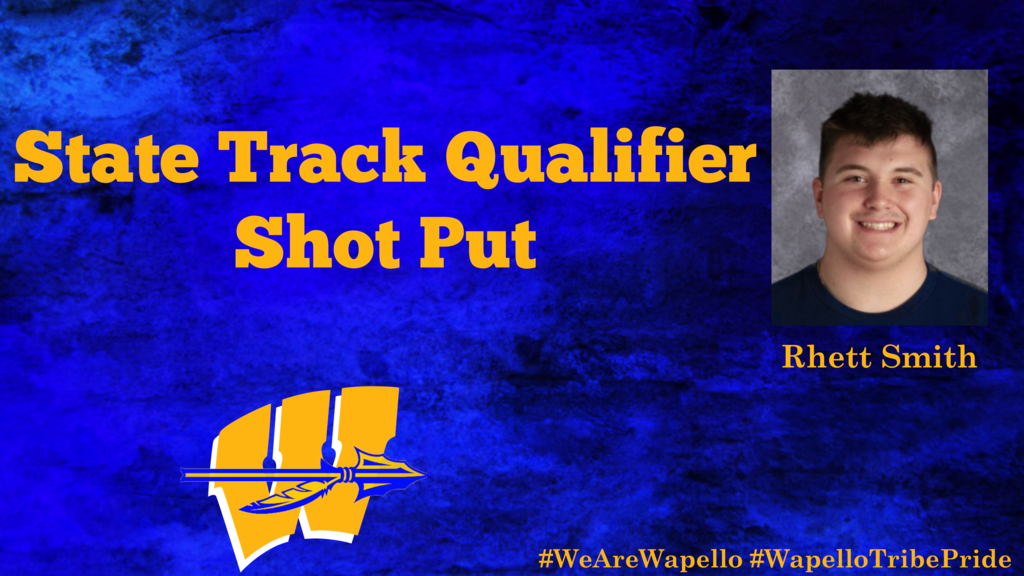 2021 Senior Spotlight: Today's final Senior Spotlight is Aliyah Lauren Lolling. She is the daughter of Chad and Kristin Lolling. While in high school, Aliyah has been active in Track for one year, Football Cheerleader and FCA for three years, four years in Volleyball and Poms, and Softball for what will be five years. After graduation Aliyah plans to attend either Kirkwood Community College or SCC for Radiology (technician). We asked who has had the greatest impact on Aliyah, and she cited Mrs. Thornburg because "Jaci coached my sisters in high school, and I was lucky enough to get that same opportunity. Jaci has influenced me in the way I will live my life in the future. She is selfless, and will do what she can to prioritize her students over herself. She sees potential in absolutely everyone, and encourages you to push harder in the times you want to give up. She believed in me when I didn't believe in myself, and encouraged me to get back up. I will forever be grateful that I got the chance to spend time with her as much as I did over the years, as she was and always will be a huge part of my life." Aliyah's advice to underclassmen is "It is easy for people to tell you not to stress about what is going on in your life and school. With that said, don't let those inconveniences stop you from experiencing high school the way you want to. Go to your classmates games, participate during homecoming, go to prom, and sit with the student section. You will look back and wish you did something different if you let those things go." Congratulations and best wishes to Aliyah on her upcoming graduation.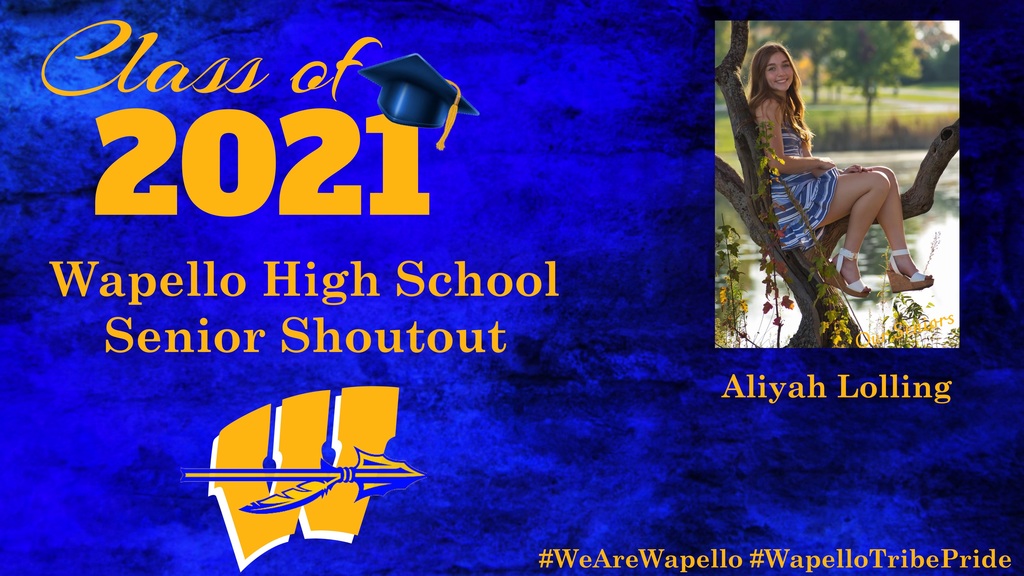 Notice For Elementary Parents: The PBIS fun day on Thursday, May 20, will NOT be open to public, parents, families. We will use this day for the staff and families to play games, and celebrate making it through this challenging school year. I want to thank those that have asked to come for offering to , but this will be a school event this year and not open to parents and other family members. Thank you for your understanding.

2021 Senior Spotlight: The second Senior Spotlight for Friday, May 14th is to Austin James Bishop. Austin the son of Chandra Freeman and Brandon Bishop. Austin has spent his time at Wapello focusing on his studies. After graduation he plans to major in Archaeology, but is undecided where at this time. Austin says the teacher who has made the greatest impact on him is Mr. Miller because "Cause "ain't" ain't a word and I ain't gonna use it". As for advice to underclassmen, Austin simply says "Good luck!" We wish Austin the best of luck as well on his impending graduation.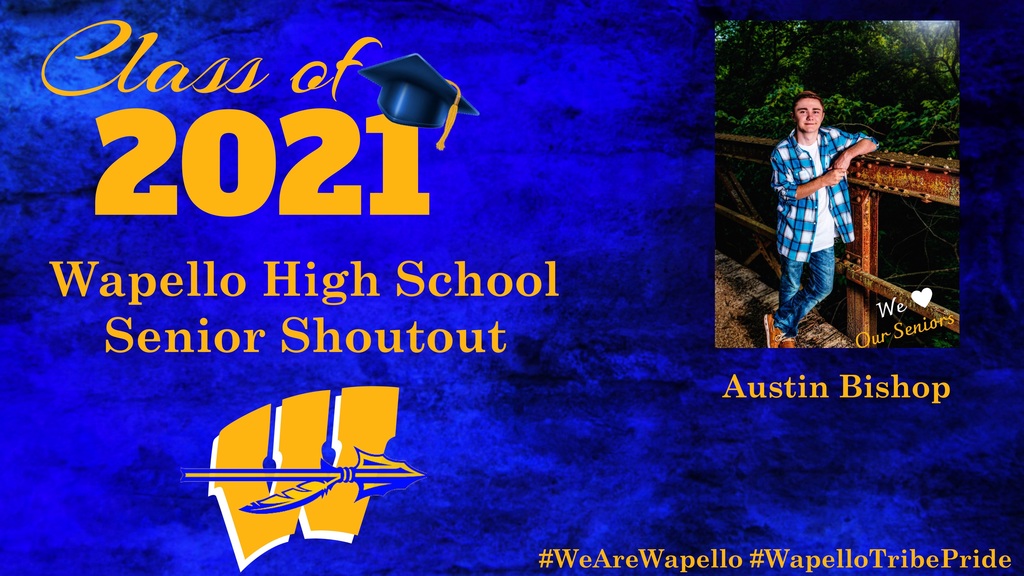 2021 Senior Spotlight: Friday's first Senior Spotlight is to Samantha Jackeline Palma Garza. Sam is the daughter of Senovia Garza and Jose Palma. While in high school she has been involved in Art Club, Student Council for one year, Soccer and Track for three years, and Basketball for four years. After graduating, Sam plans to attend SCC for two years to major in nursing then after transfer to the University of Iowa. She says the teacher who has impacted her the most is Ms. Philp and Mrs. Gerot because, "They taught me how to be a better student at school and a better person in the real world, gave me good advice when I needed it and if I needed something or someone to talk to I could go to either one of them." Sam's advice to underclassmen is "time flies in high school so focus on school and sports as much as you can, you'll have the rest of your life to work." Congratulations to Sam and the graduating class of 2021.

The Indians Soccer team will face off against Mediapolis at 5:00 pm Friday, May 14th (@ Mediapolis) for the 2021 SEISC Soccer Tournament. Then Saturday, Wapello will host the Semifinals (x2) and Finals beginning at 10:00 am. Come out and support the Indians Soccer!

The Wapello JR/SR High Daily Announcements for Friday, May 14, 2021 have been posted to our website and mobile app. They can be found in the documents folder, or by clicking on this direct link:
https://5il.co/spb5
#WeAreWapello #WapelloTribePride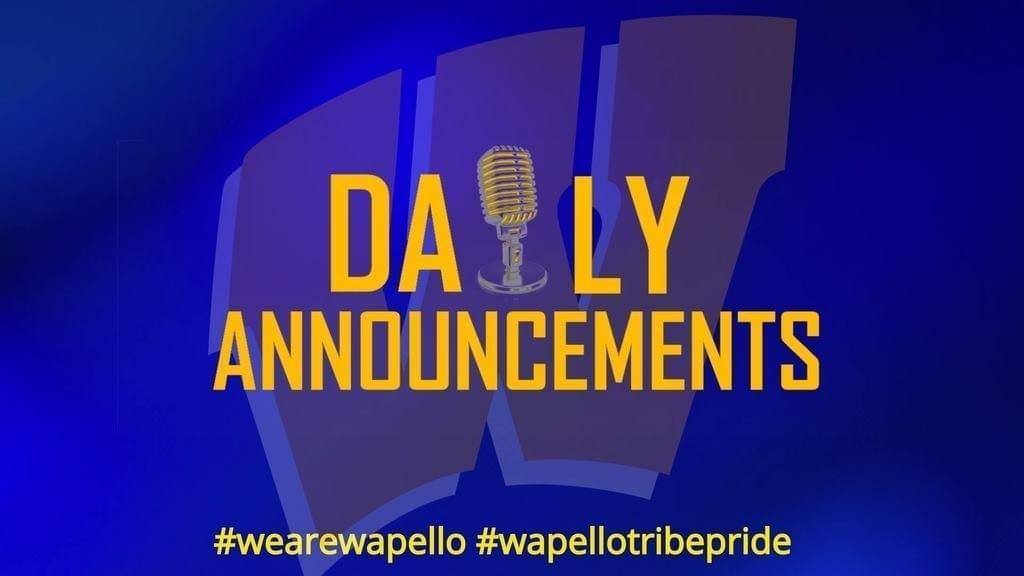 The Indians Soccer team will begin their quest in the SEISC Soccer tournament Friday May 14th when they take on Mediapolis (at Mediapolis) at 5:00. Wapello will then host the semifinals and finals on Saturday beginning at 10:00 am.

Winfield will be live scoring tomorrow's Boys sectional golf meet using the following QR code. Feel free to use it to check the status of Wapello golfers. Tee off is 10 AM.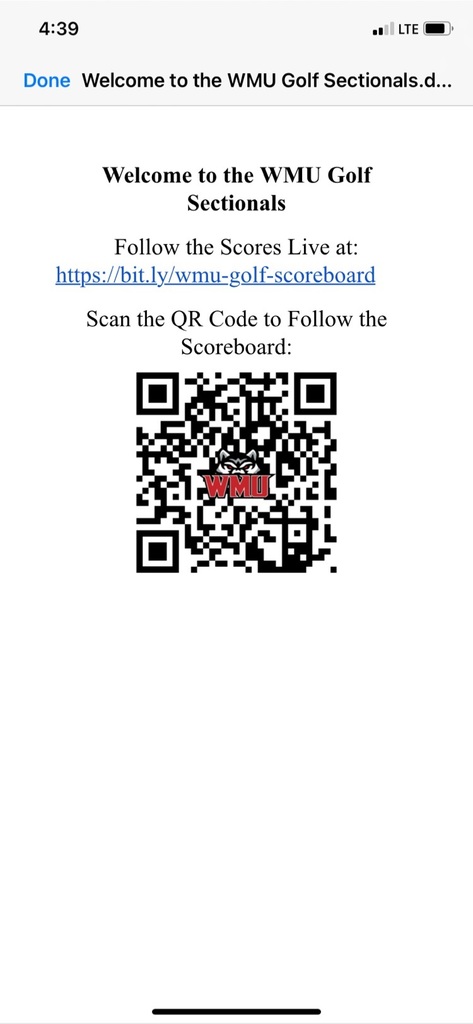 2021 Senior Spotlight: Our final Thursday Senior Spotlight is to Amber Sue Martens. She is the daughter of Dawn Martens and Steve Martens. Amber has been a member of Student Council and NHS for one year, FCCLA and FFA for three years, and Football Cheerleading, Band, and Poms (earning a spot on the All-Iowa Dance Team two years) for four years. After graduation, Amber plans to attend the University of Northern Iowa to double major in Advertising and Digital Marketing and Business and Administration. The teachers who have impacted her life the most while at Wapello are Ms. Philp and former teacher Mrs. Thornburg. This is because "Ms. Philp has always helped me out with anything I need. Since junior high she has been there for me when I need it. If I have a question about anything college or just life in general she can always give me the best advice I need. Mrs. Thornburg was also very influential to me until she decided to leave us this year😉 she pushed me to be a leader and allowed me many endless opportunities through Pom squad. She loves everyone like her own (child) and always makes sure they are happy and ready to take on the day." Her advice to underclassmen is "Like the rest of the seniors have said, don't procrastinate! Use all the class time you have to work on your assignments so you don't have to stress about them!" Congratulations and best wishes to Amber and her upcoming graduation.

2021 Senior Spotlight: The second Senior Spotlight for this May 13th is Christopher John Ewart. He is the son of Dan and Jennifer Ewart. Christopher has been very active while in high school, participating in Student Council for one years, NHS for two, and Soccer, Cross-Country, Wrestling, and FFA for four years. Upon graduating he plans to attend DMACC and major in Liberal Arts of Science with a concentration in Engineering. When asked who has impacted him the most throughout his time at Wapello, Christopher said Ms. Good. This was because "She always had a smile on her face, and made learning new things fun, also how to stay calm in really serious situations like during baseball games." His advice to underclassmen is "Listen to your teachers, they know what's best for you in the long run." Best of Luck to Christopher and his graduation from WHS.