EDIT MAIN
wapello wave parade - March 31, 2020 1:30 pm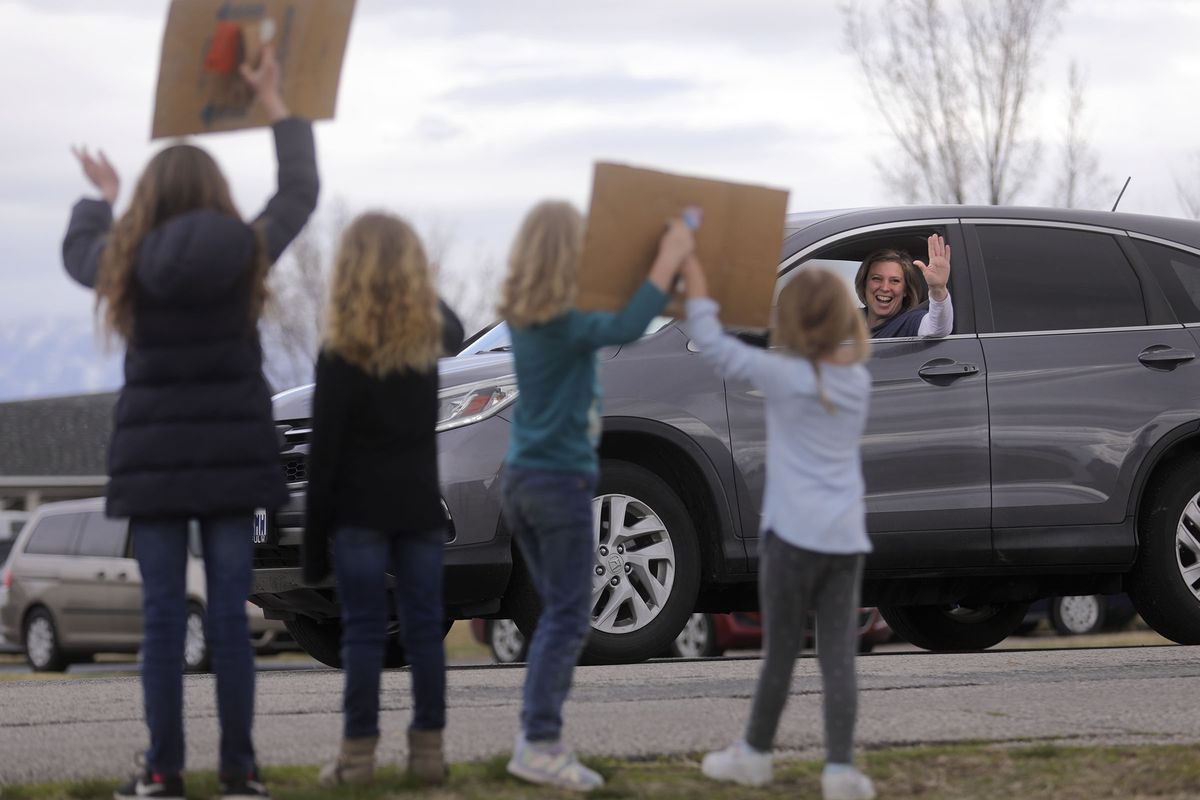 The Wapello CSD Wave Parade will leave Wapello High School for their Wave Parade on Tuesday, March 31 at 1:30 p.m. We anticipate the route through Wapello to take approximately 15-20 minutes, we will then travel to Morning Sun and then on to Oakville. We hope to arrive in Morning Sun around 2:00 p.m. and then be in Oakville around 2:20 - 2:30 p.m. Once we have driven through Oakville, we will depart and head north via Hwy 99 and County Road X-61 past Lake Odessa to County Road G-56 and then return to Wapello via Hwy 61. We anticipate being back in Wapello around 2:40 p.m.
The maps below show our routes, the first map is the route in Wapello, you should be able to zoom in to see the street names but here is a rundown of our route.
We will depart Wapello High School at 1:30 p.m. and travel down Franklin Street to US 61
Travel down US. 61 to Oak Street and turn left on Oak Street
Travel to Main Street and turn left on Main Street and head North on Main Street all the way to Mill Street
We will turn West on Mill Street and travel back to US 61
Turn North on US 61 and travel to 100th Street and travel to the Wapello Cemetery and turn around.
Head South/East on 100th Street to 142nd Ave. (Beer Can Alley)
Travel South on 142nd Ave to County Road G-62.
Turn Left (East) on County Road G-62 to Hwy 61.
Travel South on US Hwy 61 to Surrey Drive .
Turn West on Surrey Drive to Roy El Road and travel to Spruce Drive.
Turn East on Spruce Drive and travel back to Hwy 61.
<
To view the route, you can zoom in to obtain the actual streets that the parade route will follow. The above route will be in Wapello.
Once the parade has completed the above route, we will head to Morning Sun Via US Hwy 61 and then on 40th Street. Below is our travel plans from Wapello to Morning Sun. We should arrive in Morning Sun around 2:00 p.m.
We will enter Morning Sun from the East on Division Street and go west, past the school to Main Street.
We will turn south on Main Street and travel to Hwy 78.
We will turn East on Hwy 78 and head east to County Road H-22 (K Road) and travel to Oakville.
We anticipate arriving in Oakville around 2:15 (approximately).
Once the parade enters Oakville, we will turn East on Willow Street and then head north on 2nd Street and take 2nd Street to Railroad Street, then back South on Russell Street and then head back north on Hwy 99. We will travel to County Road X-61 to County Road G-56. We will head west on County Road G-56 to Hwy 61 and then back South to Wapello High School.