EDIT MAIN
Wapello Community School District
Current Fundraisers
wapello soccer apparel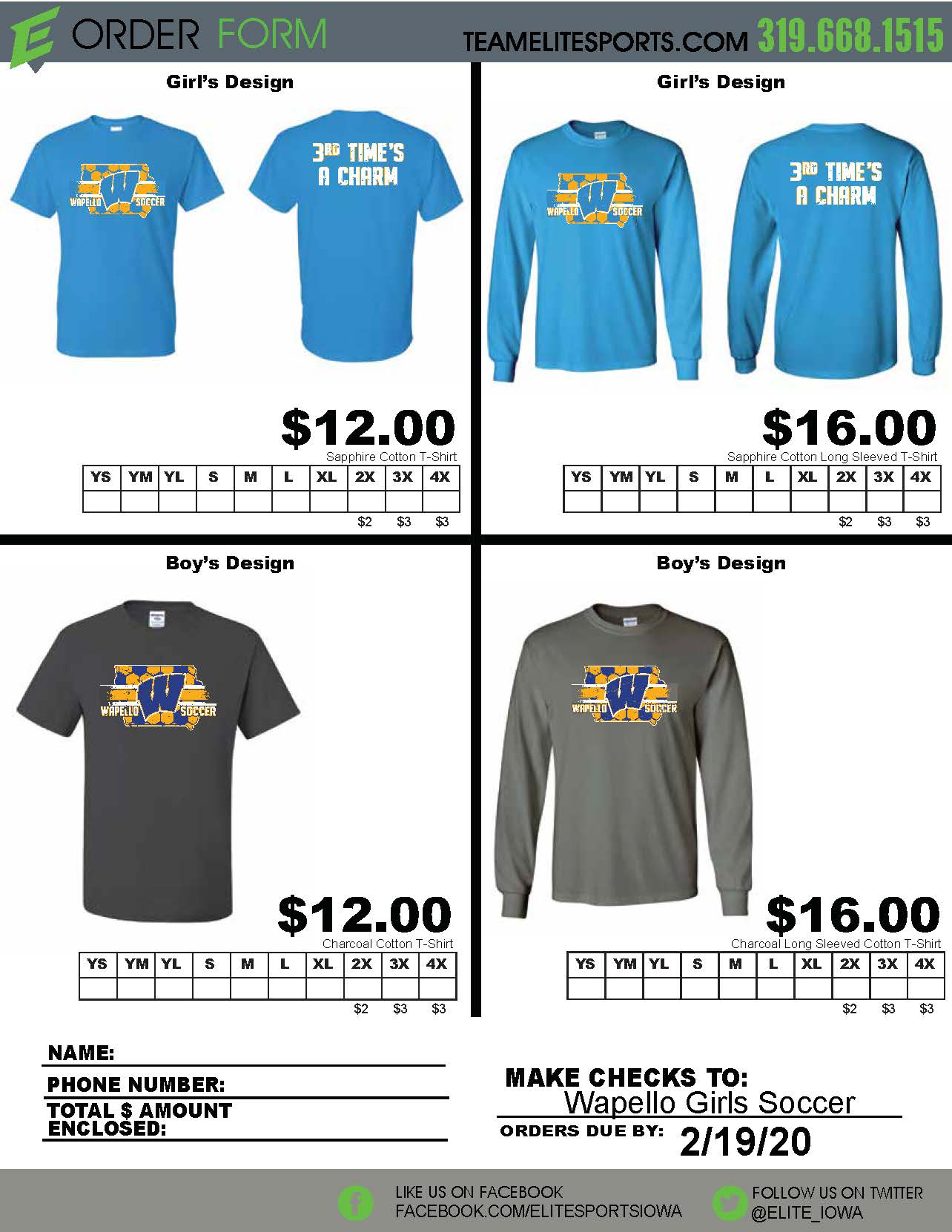 To Print this order form CLICK HERE - Please fill out the form and return with payment to the WHS Office by 2/19/20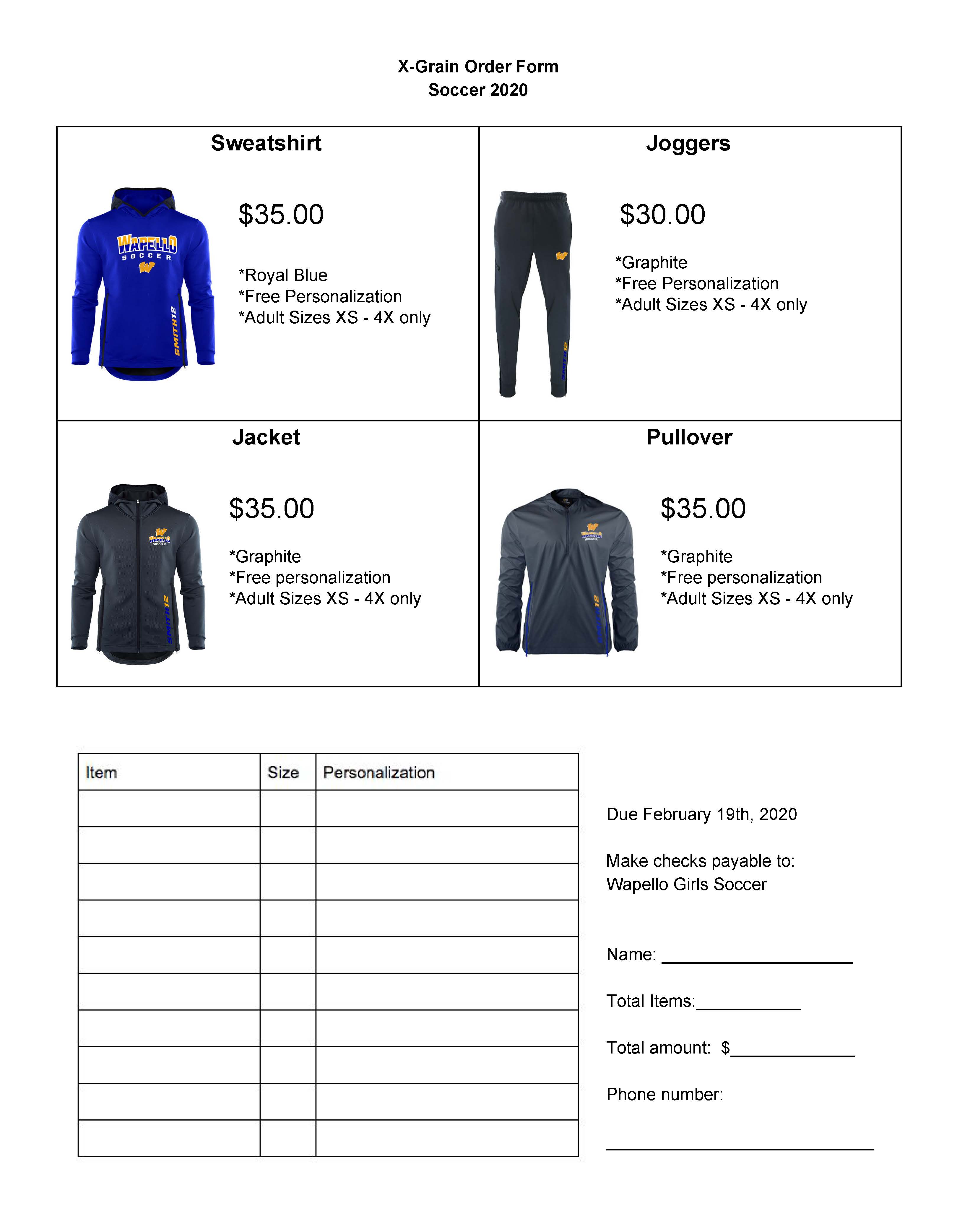 To print this order form, please Click Here. Please fill out the form and return with payment to the WHS Office by February 19, 2020.
Wapello Track Apparel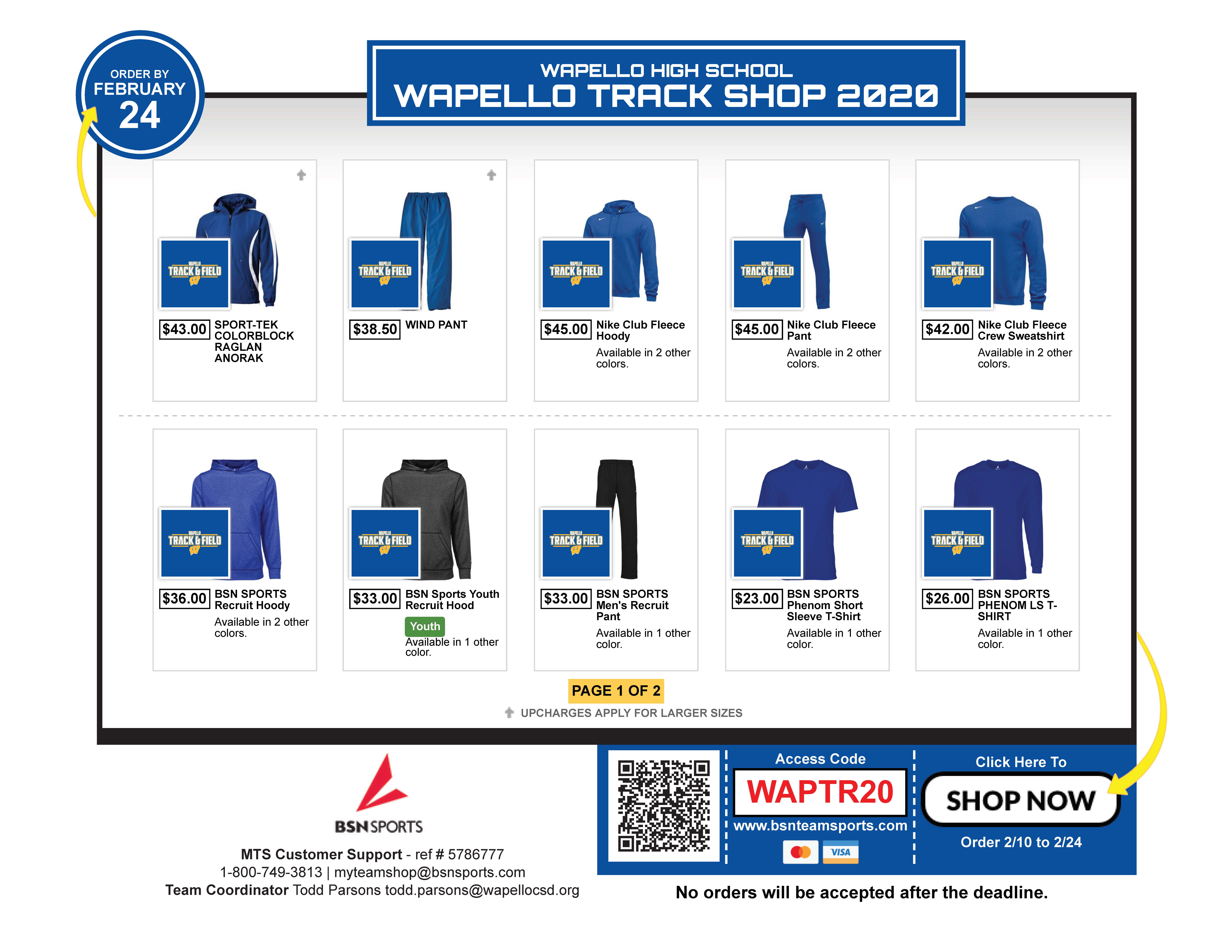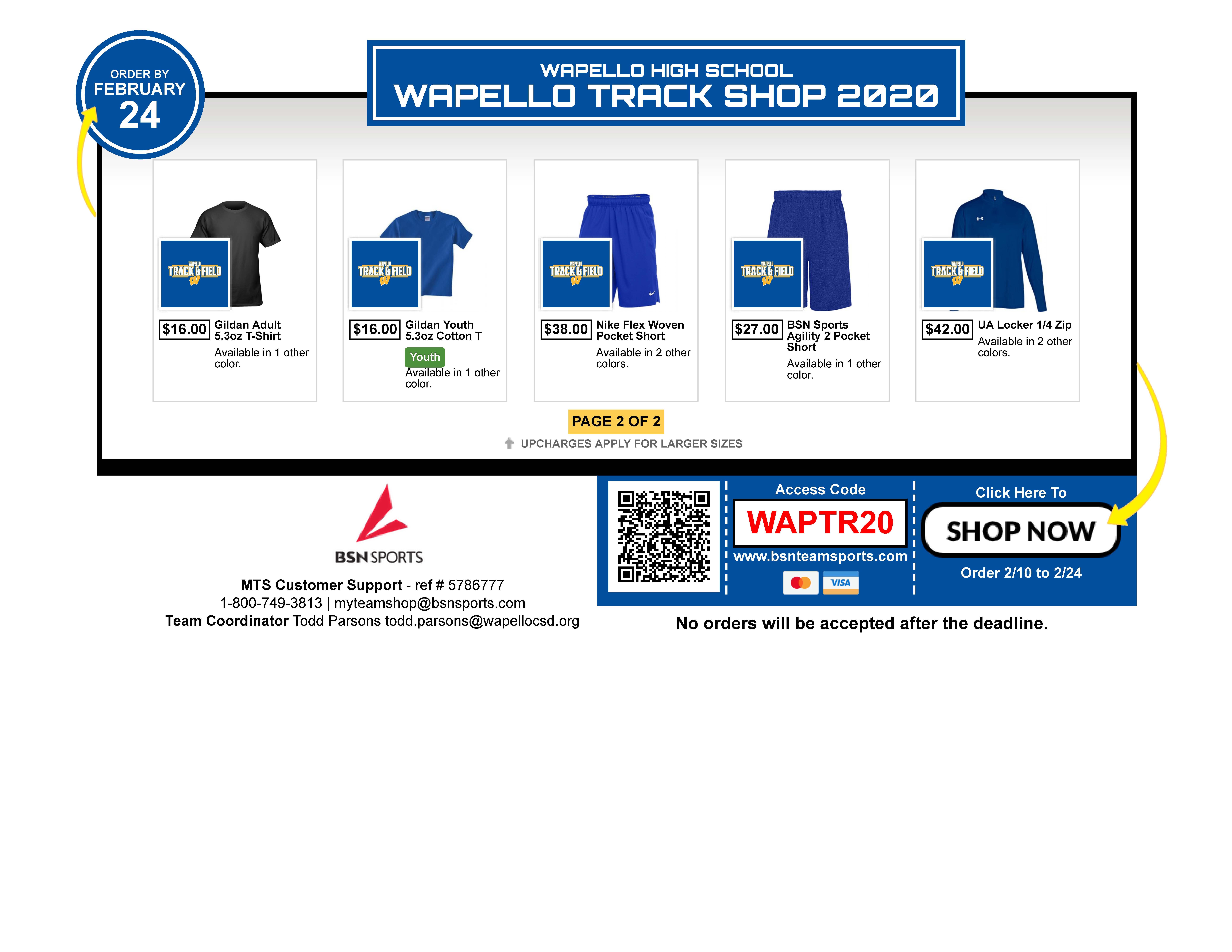 To Place An Order for Wapello Track Apparel - Click Here to be redirected to the Wapello High School Track Online Store through BSN Team Sports.