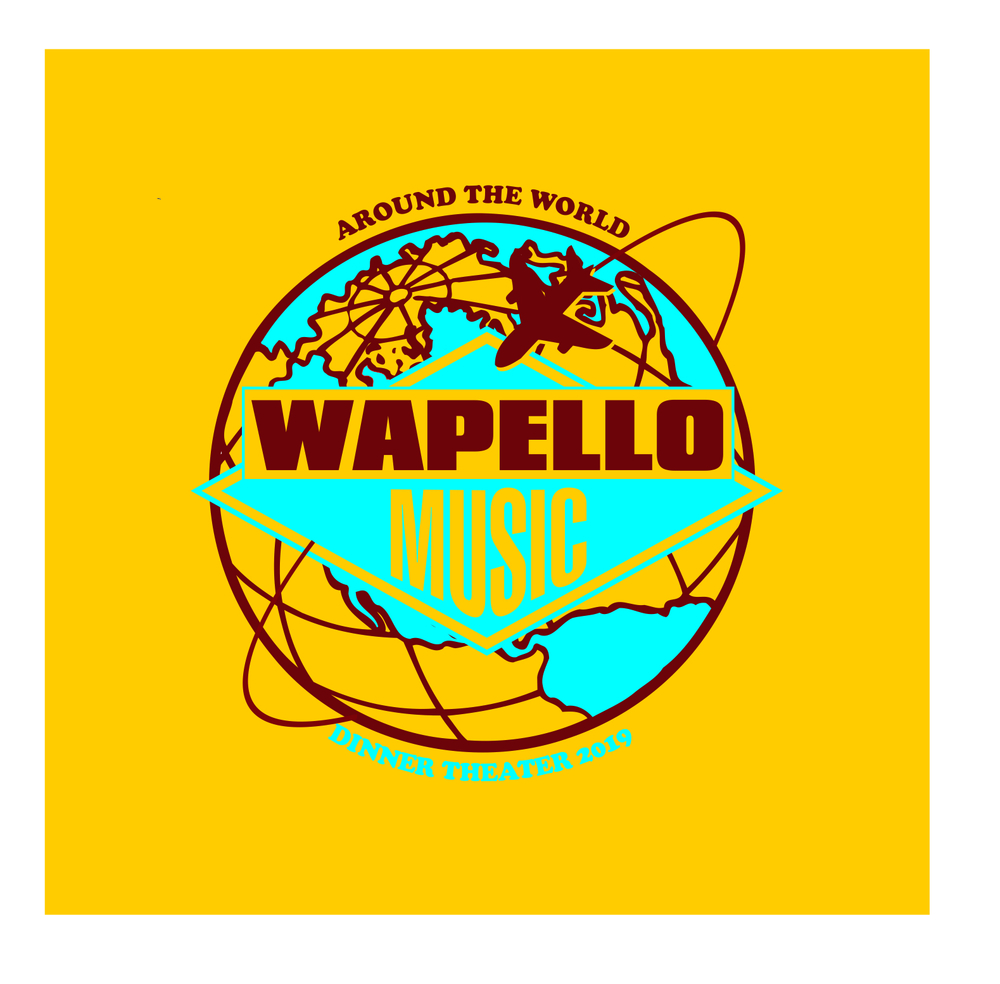 Wapello High School Music Department to Present Dinner Theater "Around The World"
Eric Small
Monday, March 04, 2019
The 2019 Wapello Music Department, Dinner Theater will be taking place on March 23, 2019. The dinner begins at 6:00 p.m. and the NEW Menu will consist of beef and noodles (egg), mashed potatoes, green beans, rolls, and a fruit salad. As you eat your wonderful meal, you will be provided with live musical entertainment from members of our 6-12 music department.
Starting at 7:00 p.m. the "real" show begins! Enjoy an evening showcasing the talented students involved in our music program. The ensembles performing include the WHS Jazz Band, Indian Marching Band, Wapetonics, and the 7-12 Concert Choirs.
Date: Saturday, March 23, 2019
Doors Open at 5:30 p.m. (Seating will not take place until 5:30 p.m.)
Dinner and musical entertainment at 6:00 p.m. - Show at 7:00 p.m.
Location: Wapello High School Gymnasium
Cost: $15.00 adults/students (11 & up) - $10 student (10 & under)
(If your child is performing or working - they don't pay - they will be fed before the show)
***YOU MUST PREPAY TO RESERVE SEATS FOR THE 2019 DINNER THEATER***
There WILL NOT be an option to view the show without reserving your seat. We have run into too many issues in the past years with this.
Questions? - Monique Peck (319)759-4564 or Micah Peck (641)233-8923
To download the order form for tickets, please click here.
#wearewapello #wapellotribepride